---
Welcome to CosmoStat
The CosmoStat laboratory is an interdisciplinary research group based at CEA Saclay, near Paris, France. The group was founded in 2010 with the aim of bringing together a team of cosmologists and computer scientists in order to find new ways to approach problems in the domains of astrophysics, cosmology and signal processing.
Since its inception, CosmoStat has produced a wealth of software and publications, and contributed to the development of several excellent researchers. Members of CosmoStat have also significantly contributed to various big international projects such as Planck, Fermi, Herschel and Euclid.
Find out more
---
CosmoStat News
Checkout all the latest CosmoStat news, events and publications
Date: December 10-16, 2017 Venue: Passo del Tonale, Italy Website: http://darkuniverse.uni-hd.de/view/Main/WinterSchool17 Twitter: @trr33school  
Read More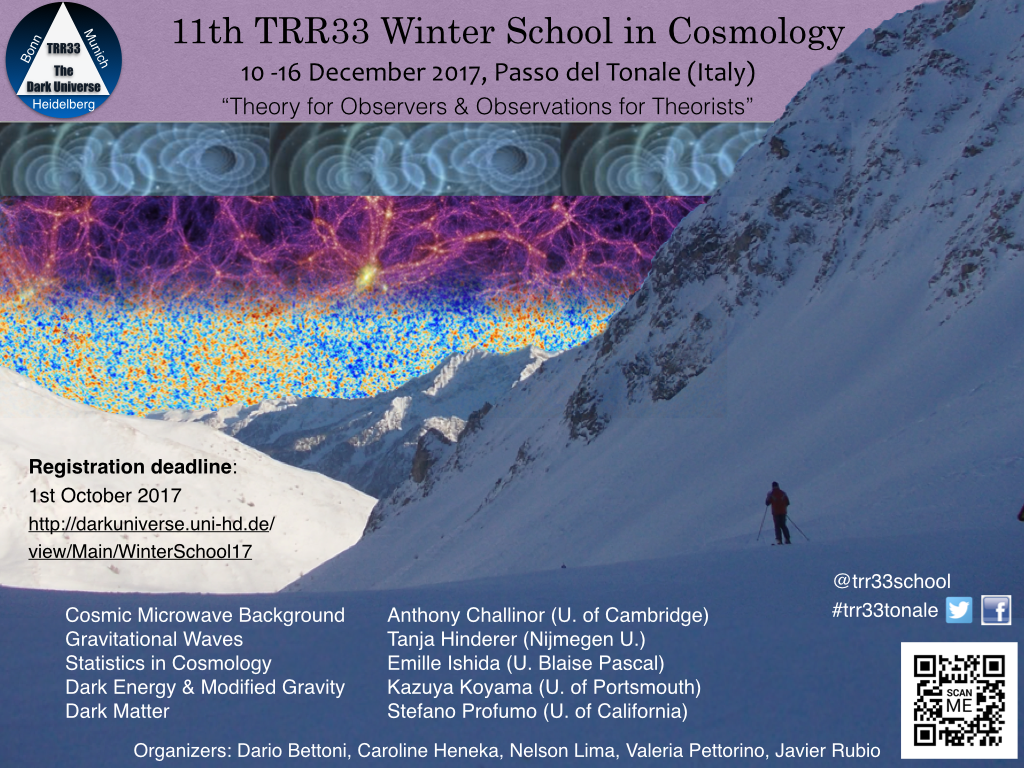 ---
Website Credits
The CosmoStat website is a culmination of the efforts of the whole team with special thanks to Justin Burks, Marie Chicot, Samuel Farrens, Melis Irfan, Martin Kilbinger, François Lanusse, Valeria Pettorino and Morgan Schmitz.
CosmoStat logo by Birdhouse Branding.
---