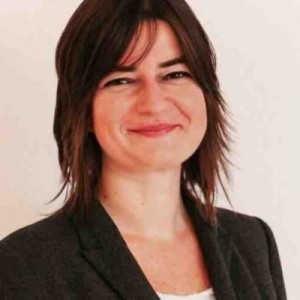 Valeria Pettorino
Directrice de Recherche, PhD, HDR
---
I am a physicist and I work on cosmology, astrophysics and data analysis in roles that bridge people with different expertise.
I work on using data from ground and space missions to test theoretical models that describe the evolution and content of the Universe. Topics I have been working on include: Dark Energy, Dark Matter, Modified Gravity, Cosmic Microwave Background, Neutrinos, Supernovae. I have coordinated the Planck analysis for Dark Energy and Modified Gravity and I lead the Inter-science Taskforce for forecasts and Likelihood within the Euclid ESA/NASA international space missions. 
My CV can be found here. My scientific publications are available on orcid.
Present position and responsibilities:
I am a member of the ESA Euclid space mission since 2007 (former DUNE). I am currently:
Co-Lead of the ESA Euclid Inter Science Taskforce on Likelihood and Forecasts. 
Co-Lead of the ESA Euclid Theory Science Working Group (since 2021)
Appointed Euclid Builder since 2019, for my contribution to the space mission over the years.
Other roles in communication and mentoring:
CEA representative within the Euclid France communication team since 2019.
CosmoStat representative within the DAp communication team since 2021.
Mentor and leadership team for the Supernova Foundation for women in physics since 2015 and Mentor for Paris-Saclay Femmes&Science in 2020-2021.
Member of the Council of the Graduate School for Paris-Saclay since 2021.
Previous positions:
---