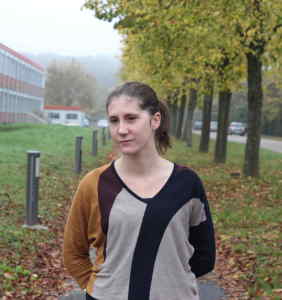 Cecile Chenot
Former PHD STUDENT
---
Research Interests
My PhD subject is "Sparsity, morphological diversity and robust sources separation".
My main interests are: signal processing, sparsity, blind sources separation and optimization.
Education
I graduated from Supélec in 2014, and obtained a MSc in Electrical Engineering and Information Technology at ETHZ.
Teaching
Since 2014, I am a teaching assistant of the "Electronique" (tutorials, practical sessions, 54 hours per year) and "Electromagnetisme et applications" (tutorials, 16 hours per year) courses at IUT d'Orsay. 
---